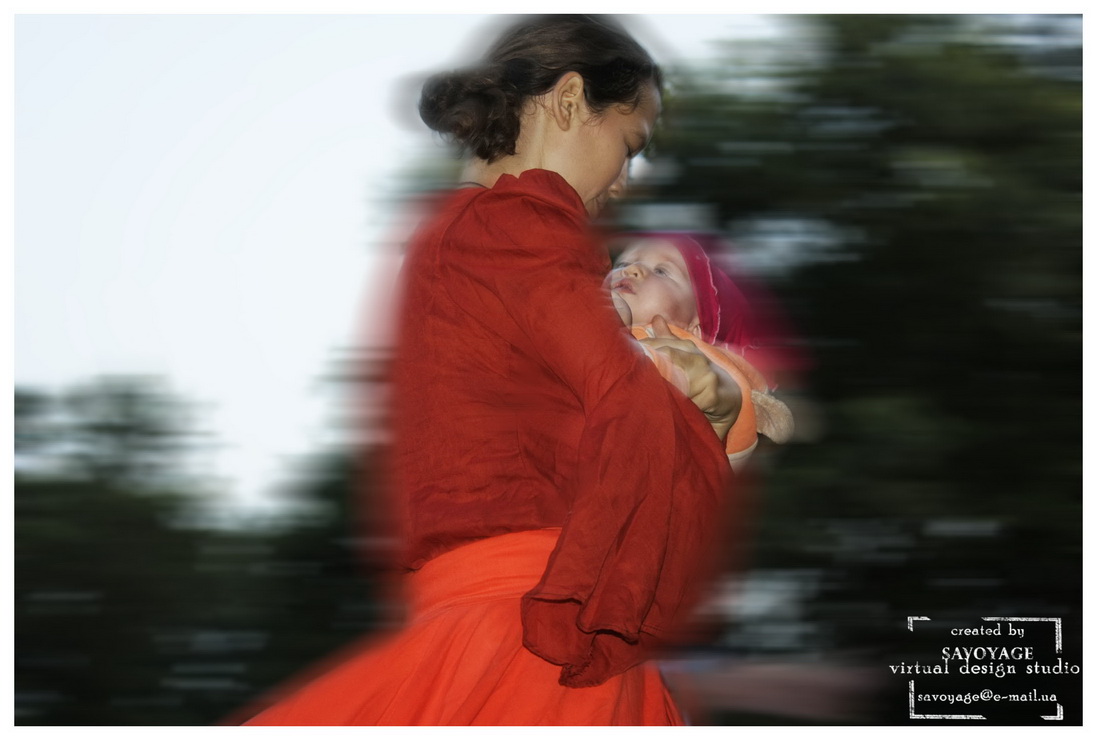 I am often asked why and when I had begun to whirl. Come to think of it, we all are constantly spinning – together with our Planet. This means all people are in constant circling without even noticing it. When a leaf is falling from a tree it is also spinning. When you let the water out of your bath tub, you can see a whirlpool. Potter's wheel creating forms is also circling. Seasons are rotating year by year, life itself rolls in cycles. This is natural flow of life – to whirl.
I was whirling from my early childhood, as long as I can remember. I was getting mesmerized watching things around me turning in one continuous flickering band feeling myself at the heart of that vortex. If you watch at your hand it stays in one place while everything else circling and circling. I even liked to fall on the floor and see the stuff around me still moving.
So I whirled and whirled with music and in silence, at school's discos and in the streets. That made me seen as a little loony, but I did not care. Whirling were making me feel balanced, content and that was the most natural thing for me to do.
At some point I discovered that there are people that are whirling just like me and that was a wonderful surprise – wow, I was not alone, I have whirling brothers and sisters.
So I started this journey, meeting amazing people that often called themselves sufis, learning spiritual ideas and practices, but I still could not find the final satisfaction and peace. So finally I just had to admit: I just whirl. Just like everything else on this planet. Now when I am asked: «Is this a Sufi whirling?», my answer is always: «No, this is just whirling.»
Whirling for me is a journey within myself, a way to meet and talk to God, something at the junction of dance and deep meditation, deepest emotional experience I can ever get.